Happy Republic Day 2023 : Holiday Notice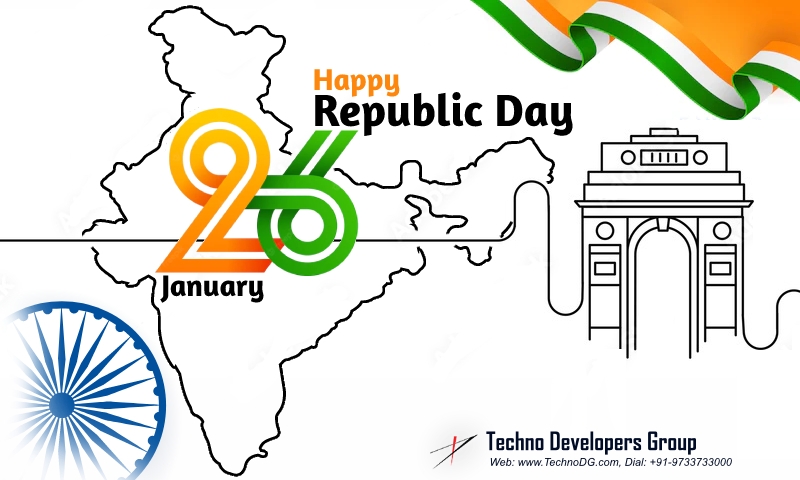 Dear Clients,
The members of TechnoDG wish you a very Happy 74th Republic Day of India (26th January 2023).
As India celebrates its Republic Day tomorrow, come lets remember the golden heritage of our country, salute the guardians of our peace and be proud to be a part of an ever shining India.
This is for your kind information, that our office shall remain CLOSED on Thursday, 26th January 2023. Thus, all the development, support, updates/enquiries and other correspondences will be be taken care off from Friday, 27th January 2023 onwards.
Only for emergency server side (data center) issues if arise during this period, we will be available on the numbers given below -
91 - 97332 33000
91 - 97339 33000
91 - 97335 51000
Looking for your kind co-operation. Happy Republic Day 2023.
Wednesday, 25th January 2023