Logo Designing
Company identity is showcased by a logo/emblem is a representation of the company's business that is communicated visually- through appearance, and emotionally - through symbolism. Just as a picture can be worth a thousand words, a quality logo designed for a company consisting of pictures, designs, writings, and pictographic representations can speak volumes for the company.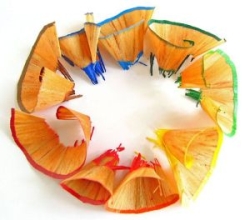 We at Techno Developers Group offer superior yet affordable logo and emblem designing services for business concerns. We bet entrepreneurs will get dazzled by the elegant and striking design concepts and emblems created by our team for them. We design cool, creative concepts to help up-keep your corporate identity. We are actively engaged in designing Professional logos for your company, product, advertising material, or similar management services.
Branding is the sum of identity and make sure your brand promise is woven into effective communication.
Our logo design portfolio is long for our creative Design Sense, Convenient modes, Transparent Communication, Prompt Service, Affordable Pricing, and feedback of 100% satisfaction from our esteemed clientele.
We have different design packages to choose from. Please find the package table provided below and decide on your own design concepts for a better branding
Techno Logo Packages
Package Details
Logo Starter
(Customized Logo)
Logo Amateur
(Small Office)
Logo Hunter
(Company)
Logo Crazy
(Corporate Hose)
Number of Concepts
1
3
6
12
Number of Preliminary Logos (PL)
3
9
18
36
Number of Designers
1
1
2
4
Number of Revisions
2 (On a particular PL)
3 (On a particular PL)
3 (On a particular PL)
10 (On a particular PL)
Turnaround time for the first draft
(working days excluding Saturdays and Sundays. )
3-4
5-10
7-12
21-30
Best suited for?
This logo package has been designed for those who know precisely what they want and just want professional logo designers to implement their idea.
This logo package has been designed for the small office, home office that would like to print their own stationery and fax cover sheets without having to rush to the print shop every day. The logo designs are crisp and clear.
This package suits large companies who are looking for an extraordinary logo where-in many people are involved in decision-making.
This package suits corporate companies looking for outstanding unique logo for a global market launching a mega project/product, which requires the widest range of concepts.
Pricing (INR)
Rs. 2989/-
Rs. 4989/-
Rs. 8989/-
Rs. 18989/-
Order Now
Order Now
Order Now
Order Now
Note:
50% advance and rest only after you like the first draft
No limitation on the number of colors in the logo for any package.
Your logo files are stored with us for lifetime. Any time you require the files again, just contact us and the needful will be done.
All packages have the same dedicated support.
Service Tax will be charged as per Govt norms