Email Solution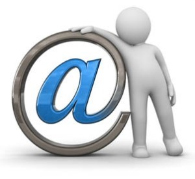 Emails have been one of the most important channels of communication, particularly for businesses. At TechnoDG, We manage your emails. Put our team of email experts to work for you, delivering affordable, business-class email, along with premium spam protection.
Anywhere, anytime access is a requirement for businesses today. With TechnoDG Email solutions, your users can access their email using Outlook, a mobile phone, or our Webmail application.
TechnoDG is India's leading provider of email solutions for small, medium and large enterprises. You may select the plan as per your business requirements. Techno Developers Group offers reliable and cost-effective email hosting solutions for your business.